The "Passion Economy" is here, enabled by tools to help people create, distribute and monetise their work like Teachable, Substack, and Linktree.
But how will creators earn money in this new world? Established models of monetisation (subscription, selling courses, affiliate revenue) feel stale in comparison to the novel ideas in free-to-play games and social commerce in China.
Fortnite and Pinduoduo prioritise engagement above all, creating a social space where friends love to hang out, and monetising through transactions that enhance the experience of that social space and encourage consumers to refer others.
Stealing these ideas, the next generation of creators can integrate earning money with strengthening the community and creating connections between fans.
Imagine if Creator Communities resembled exclusive virtual worlds designed for fans.
Within these worlds, there would be myriad opportunities to generate revenue...
Live Ops: Exclusive Events
Fans buy tickets to exclusive live-streamed gigs or fashion shows and can give tips using virtual money during the performance.
Creators can celebrate their fans by including their most active supporters in the event or allowing fans to compete against each other to show off their knowledge.
Virtual Goods
Inside the community's exclusive virtual world, fans can connect and express themselves through avatars. Creators earn money by offering virtual goods to their fans.
Self-Expression: Skins & Emotes
You can imagine Lady Gaga's Little Monsters buying their own skins and emotes (à la Fortnite) to express their love for Gaga.
They could take display these avatars and skins across other social platforms to indicate their membership of the community.
Scarcity: Collectibles
Sports teams and musicians could create virtual collectibles of their most celebrated moments for fans to collect, like baseball cards for the modern era.
These collectibles can be sold or used to build engagement in the community by allowing fans to earn collectibles for behaviours that strengthen bonds between fans.
Socios is moving towards this world in soccer by allowing fans to collect tokens, use them to vote on club matters, and access rewards.
Creativity: User-Generated Content
Real creativity is possible when fans have their own suite of tools to create community-specific UGC — think Roblox for fan communities.
Swifties could use these tools to create their own virtual gifts to give Taylor Swift on her birthday, or design accessories for their Swiftie avatar and sell them to other fans.
Rapha fans can design new bikes or jerseys and gift them to other riders when they hit new milestones — their first 100km ride or a new PB.
Virtual UGC could transition to IRL through more traditional partnerships with merch manufacturers like Teespring.
On every transaction between one fan and another, the creator takes a cut.
Expanding the Community: Referrals
In the same way Pinduoduo uses its card program to incentivise community behaviours like leaving reviews and promoting products to their friends, creator tools could include a suite of features to help fans spread the word themselves — a fan can 'skip the queue' if they get 3 others to sign up to the community, or get discounts for sharing a creator's products with their friends (similar to Pinduoduo's Price Chop).
Creator Communities as Virtual Worlds
It seems inevitable that in the future our virtual interactions at work and play will feel as immersive as popular video games today.
Community-focussed virtual worlds that help strengthen bonds between fans and generate revenue for creators feel like a starting point for how these worlds could emerge.
If you know anyone working on these ideas, please get in touch.
Links I enjoyed:
Pixar's 22 Rules of Storytelling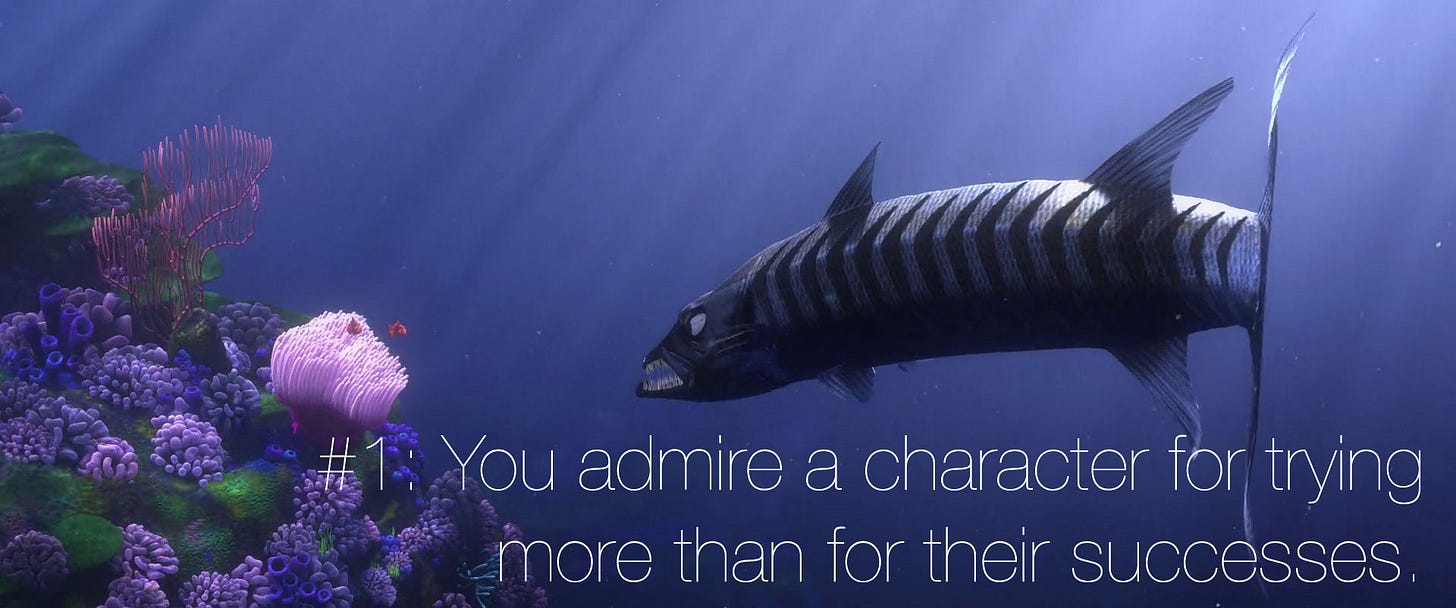 The Inside Story of the $8M heist from the Carnegie Library
Truth is stranger than fiction — the story of what must be the longest heist in history.
The story of the women's gaming movement in Saudi Arabia.
The Power of Myth with Joseph Campbell
I rediscovered this gem after listening to Chuck Palahniuk on Tim Ferriss' podcast. Joseph Campbell's study of mythology and popularisation of "The Hero's Journey" inspired generations of Hollywood writers. The texts are pretty dense, so I recommend this video as the most accessible way to explore Joseph Campbell's ideas.